Why Is College So Expensive: Let's Answer The Question Now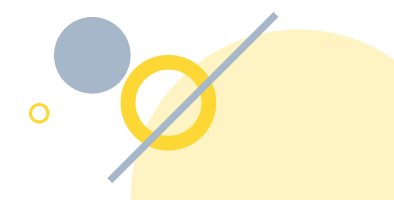 When you look at college fees and loan debts, you wonder why studying in a college is expensive. This is a perplexing question. But students don't stop wondering about it every other year. There is the answer, and it is not complex. The reasons for such a high cost for studying are clear. And in this article, we are going to explain everything and discuss it in detail.
Continue reading to learn the reasons and possible outcomes derived from such a hefty cost of a college and university education. Can you, as a regular student, do anything about it? Let's find the answer in the article!
Why Do We Deal With Hefty Prices For Higher Education?
During the last decades, the tendency to enter college has increased. More and more students choose higher education. This is obligatory for most of the job offers. Furthermore, without a diploma and appropriate knowledge, you won't get good remuneration for your activity. The supply and demand tendency is clear. But the problem of extremely high prices is still present in our lives. And the tariffs seem to progress. The number of students willing to get a diploma increases as well. So, what are the reasons for a college education to be so expensive these days?
Financial Aid
Let's start with the financial aid issue. While others still argue about the major problem causing prices to rise extensively, we want to start from the very beginning. This is a common practice for students to enter and college and pay for their education using financial aid. Students borrow money from governmental institutions, and universities keep up with the tendency. Colleges and universities understand that there are countless sources to borrow money from. Therefore, these educational institutions don't hesitate to raise the cost of education.
Public Funding Issues
Another theory relates to public funding. The state funding has no owner and resources to maintain all the students who enter the universities. Thus, this could be the reason for the universities to push up the price. Universities lose their students who cannot receive financial aid from the state. Therefore, to compensate for the revenue, colleges and universities raise their prices.
Professors And Their Salaries
To provide high-quality education and knowledge for the students, universities need to pay money for the professors. Since the cost of education has increased, the salaries have been pushed up as well. Professors expect higher remuneration for the services they provide. Therefore, high education becomes considerably more expensive.
Trend For Student Social Support
The budget of the institution is now allocated to various services for students. It could be healthcare or counseling, for example. These are important steps to enhance the well-being of every student. It is also a great chance to make the education process safer. But, one way or another, this is another reason for the bigger tuition.
Universities Still Compete With Each Other
This is another theory that we can take into account. There are so many universities that you can choose from. The number of options is endless. But every university has its rating. To keep up with the rating and maintain its name among other institutions, the university can raise prices for education.
Why Is College So Expensive Reddit: What Do Students Think?
The cost of education is more than you could have ever imagined. It causes problems for students willing to get a diploma. But what do students think about it? What is their opinion?
Some students say that the price of education is justified. The more you pay, the better university you enter. Thus, the quality of education must be better. But some people cannot afford an education. And they are totally against the prices to rise.
Are There Any Ways To Pay Less For The College?
The price of education is high. This is obvious. But are there any ways to reduce the cost? The answer is yes. There are several options for students who want to pay less but still get a diploma. The first option is to apply for financial aid. This is not the best variant for everyone because there may be specific requirements or restrictions for the applicants. But, there is still a chance for everyone.
You can also try taking dual enrollment courses. Another piece of advice would be using education expense tax deductions. If you consider these steps inappropriate for your case, there is another option. You can try applying to an in-state public college. The cost of education there must be less expensive.
As you can see, there are several ways you can try. If you don't think any of the above-mentioned options are good for you, look for more variants. You can also ask your college administration about the ways to reduce the tariffs for education. They can consult you and advise on the most appropriate option.
Conclusion
High education is expensive, indeed. But the measures introduced by the administrations are obvious. Colleges and universities raise the cost of services for several reasons. You can agree with their policy or not. That's your choice. But if you need to get enrolled, you need to take the price of education into account.
There are different opinions on what is the right choice to make. But the reality is that prices tend to grow. And if you want to study at a college or university, you need to adjust to the changes.
If the fee is too high for you, there are various options to reduce the price. If you want to study, you will find the option appropriate for your wallet. In the article, we tried to cover the most popular theories on why the cost of high education is increasing. Now, it's high time for you to decide what steps to make to approach your academic goals and enter the university.