How to Trick Turnitin and How It May Help You?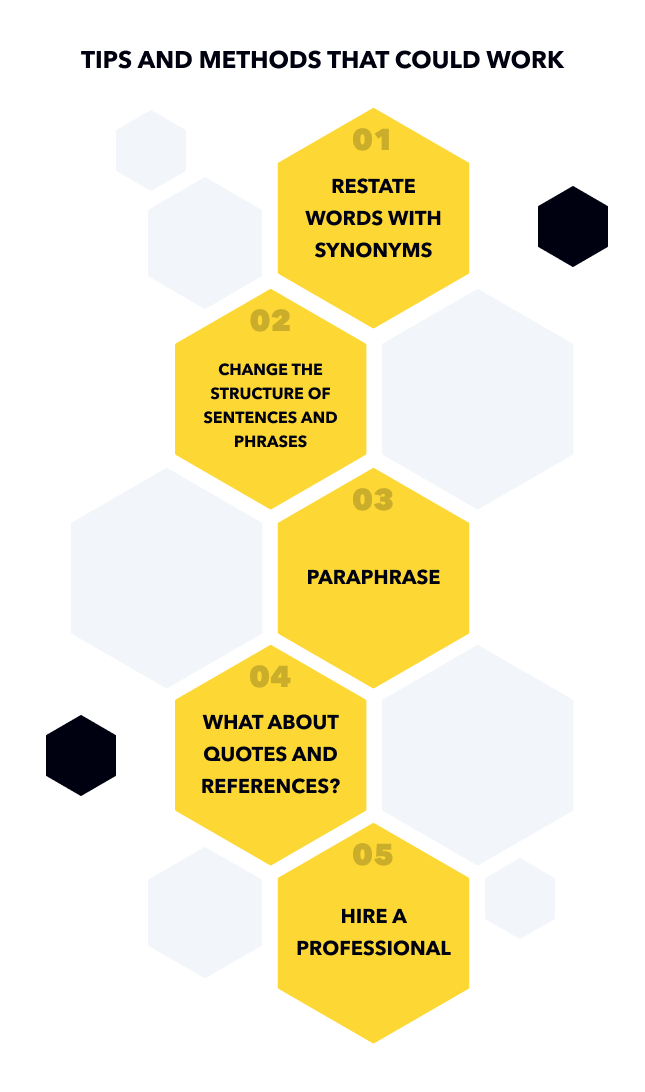 If you have got an academic assignment and doubt its uniqueness, this problem is solvable. You can apply various tools to ensure the genuine nature of your content. Turnitin is one of them. It is good for using, enables getting more or less accurate results, and proves your text's uniqueness. Still, what to do if you have doubts about certain parts of your text? We have good tips and strategies for resolving that. But, for a better understanding, we suggest you find out how this tool works.
What Is Turnitin and How It Can Help You?
Turnitin is a plagiarism detection software created in 1997. It is license-based. This tool checks any submitted text for plagiarism by comparing it with the existing samples in its database and web-resources. These resources also include large academic library databases. The software itself works based on Text Matching Software. It ensures applying that algorithm we stated before.
Turnitin can be of great help for ensuring the final quality and originality of your academic paper. It identifies weak points of your text you should work on better. To make this, it is desired to be aware of how this software works.
Main Points on How Does Turnitin Work
This software scans texts and gives scores from 0% to 100%. If the content is genuine only, the software gives the result – 0%. If the content is entirely copied, the result of scanning is 100%. This software uses its internal database of previously submitted papers as well as commercial resources, like books, articles, etc.
To submit your paper for plagiarism detection, you should log in to your account. Select a class for which you are submitting a paper. Give a title to your submission, select the source for making this submission (your PC, Google Drive, or Dropbox) and choose your file for uploading. After clicking the Upload button, look through the preview page. If everything is correct, confirm this uploading.
Still, before submitting your paper, we encourage you to use a self-checker. It will help you identify all the weakest points in your text and apply the measures to eliminate such. Still, this option has to be prepaid. Alternatively, you may use Canvas to detect plagiarism before submitting your paper via Turnitin. Canvas is a learning management system designated for sharing files and checking papers.
How Long It Will Take to Check a Paper?
The time for checking a paper depends on its type and length. It may take only 4-5 minutes to check and provide you a plagiarism report for a short paper. Checking longer papers may take from 15 minutes up to 24 hours for especially long samples.
The exact time for getting the ready plagiarism report also depends on the loads this program currently works with. When many students and professors use it in traffic hours, the time for providing a report may be longer. So, we suggest you not wait until the last minute before your deadline. Draft, edit, and check your paper at least one day before your deadline or, better, two days before.
How to Interpret a Turnitin Report?
After a relevant check has been completed, you get a sufficient report with the results. Several types of colors reflect the percentage of plagiarized content:
Blue – it shows that a text contains zero plagiarized pieces.
Green – your text contains up to 24% similarities with other samples.
Yellow – your paper contains 25-49% similarities.
Orange – your text has 50-74% of plagiarized samples.
Red – the number of matches is huge– from 75% to 100%.
Is It Accurate Software?
This tool is considered to be accurate. The software has more apologists for using it. And they state that plagiarism can be detected more than fast and effectively thanks to this software because of the extensive database of works for comparison. It also has direct access to internet sources. Still, some users argue about the accuracy of the results that may be delivered as the software doesn't cover all samples of papers for checking. We can hardly imagine a type of universal plagiarism-detection software that covers all cases. Turnitin can be considered as a reliable one in this aspect.
Detection Systems That Turnitin Uses
For ensuring its effective work, the software operates based on two respective detection systems:
System of external detection
A database of texts assumed to be unique is taken to compare these texts with the analyzed sample. This check's main objective is to shortlist all texts that contain identical content with the one that exists in the analyzed document.
System of intrinsic detection
It doesn't compare the content with texts from external sources. It is focused mostly on the analysis of exclusive drafting styles that authors have. This is made to detect any form of plagiarism.
Approaches This Software Uses
Turnitin applies to global and local approaches. Local approaches are related to dealing with inputs or preselected samples of documents. In their turn, global approaches operate with inputs from larger samples of text or the entire document. These approaches are focused on:
Fingerprints
This plagiarism detector is local by nature. It computes fingerprints in a document and checks it for plagiarism this way. These fingerprints are also compared with a precomputed index of fingerprints for all texts of that suspected category.
String matching
This detector is global by nature and compares verbatim overlaps of texts. For ensuring its efficient operation, a sufficient representation of all documents for comparison in the references pool has to be computed. It is held for the future pairwise collation.
Analysis of citations
This approach is also global by nature. It is focused on reviewing citations and references for identifying plagiarism. This is a comparatively new conception that prevents using similarities in a text.
Basic Tips on How to Use Turnitin
To start any work with this software, you need to create an account. For this purpose, visit its website and find a registration form. Fill in all required fields, including your email address, name, and password. We also encourage you to read agreements this service has to be aware of all peculiarities of using it. After your account has been created, you may access it at any time and enjoy the options this service offers.
What You Should Know About How to Beat Turnitin
The easiest way to beat Turnitin is to change the order of thoughts and ideas in your text. You should identify the main statements this text has. Saying them differently will surely help you in creating unique content. And it will also boost your critical thinking and paraphrasing skills. That may sound easy and difficult at the same time. But, we assure you there is nothing too impossible with this task. Only be aware and apply certain tips that can help you to beat it. And avoid wrongful approaches, but this will be a bit later. Let's look at the most workable strategies first.
Tips and Methods That Could Work
We can suggest to you these tested approaches on how to trick Turnitin effectively:
Restate words with synonyms
That is the easiest way. Turnitin checks sentences and identifies similarities. So, the same words in your submitted paper and existing pieces will likely trigger the software. Identify such problematic words and restate them.
At this point, we emphasize that there is no need to spend millions of years thinking about the best alternative. Make that process easier. Find online dictionaries of synonyms. Select appropriate words according to the context you have.
2. Change the structure of sentences and phrases
This may not be the best way to cheat Turnitin. But, it still may work sometimes. Identify the identical phrases and sentences. Mix words to save the meaning but make the order different. This may work. Still, we also suggest you applying this approach combined with the next one.
3. Paraphrase
You may say any point of view differently. Many people face at this point with a feeling they lack words on how to express any thought. That is normal. It is a consequence of our pattern thinking. Let's break it. Try to think from the third person's perspective. This exercise will help you to elaborate on fresh ideas. For extra inspiration, you may look through sources with similar content. Only draw your attention to phrases that interest you most. Mix, paraphrase, add new words, or restate phrases. In one word – feel yourself free at expressing the same content with other words. In the final work, there should be no similarities at all.
4. What about quotes and references?
If you quote indirectly or directly any statement, that cannot trigger any plagiarism detection software, including Turnitin. You may find rules for citing and referencing well in your instructions. This may be MLA, APA, Harvard, or Chicago style. Follow such and forget about the triggered content.
We know that following these requirements needs great attention and dedication. To help yourself at this point, we suggest you make a checklist of all requirements you should follow. Alternatively, you may easily refer to professional writers. They are accustomed to cite and reference well. And also, they can help you with editing or even writing well.
5. Hire a professional
If you see your content has too many pieces in doubt, it is better to refer to a professional writer. A specialist may help you with saying anything differently and without gaining a headache. Drafting or only editing will take less time for a professional. Plagiarism prevention is included in the price you pay.
Avoid These Methods That Don't Work
You may find certain pieces of advice that are considered as likely workable. Still, we have questions about the effectiveness of using such. Here are the strategies we are speaking about:
Using other formats
This strategy, in fact, doesn't guarantee sufficient results. You may only waste your precious time. If your paper contains a lot of similar pieces, it doesn't matter which format you choose. The most popular trick here is switching from Word to PDF format. Here is one peculiarity – Turnitin may reject a PDF-paper.
2. Making your paper longer thanks to photos and pictures
Adding them will not guarantee the final beneficial outcome. As you may guess, adding pictures has zero influence on the content you submit. It still contains similarities. We suggest you ensure quality amendments to your paper.
3. Online paraphrasing websites
Using them is far from effective at all. It can turn out to be simply wasting your time. Such services may paraphrase in a way that totally distorts the essence of your paper. So, in most cases, you will need to edit it additionally to get a more or less appropriate text.
4. Tricks with letters
Some students may try to cheat Turnitin by replacing a certain letter with a similar one from other alphabets. In the outcome, the software still detects some of them, and the trick is failed.
5. Making a text invisible
Another trick that doesn't work is typing a certain piece of text in white. This will not help you at all. Color doesn't matter for this software. This text still will be reflected in the ready report.
Final Words
Turnitin checks any content for similarities with the existing samples online and in its databases. This software can be a good helper for ensuring the genuine nature of your content. It provides accurate results and enables you to mark weak points in your text. If you have self-checked your paper, identify all points you need to address. The best ways on how to trick Turnitin are paraphrasing, rearranging thoughts and statements, and ensuring proper citations. This will guarantee the quality enhancement of your content. But, there is another good option of referring to a professional writer if you are limited in time. A specialist can edit your paper fast and submit you the result that can meet the requirements Turnitin has entirely.